TEACH YOURSELF MUSIC HANDBOOK

As said by popular adage… "only change is constant in life". Gone are those days when people will be carrying the traditional printed hymns and bibles to churches, gatherings and seminars. Of course, they serve as great reference at some point. However, when looked carefully, their bulkiness may be discouraging. Hence, the need to invent electronic version of hymns. The term
"Electronic Version"

 (or softcopy) is referred to as digital format of church hymns consisting editable text as in the original hardcopy which is readable on computers, projectors, mobile phones or other electronic devices.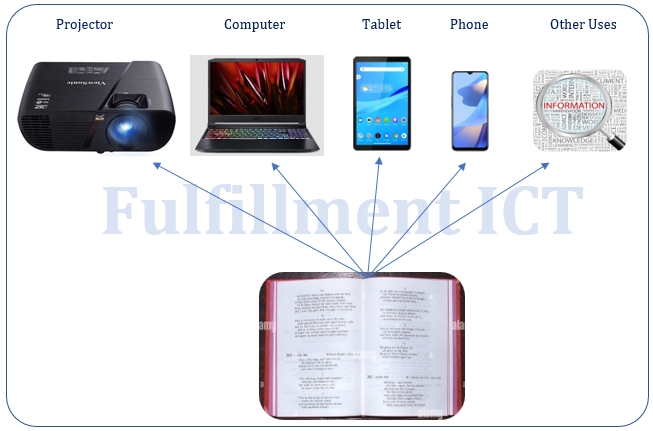 Well, the best we can do is to move along as the technology is evolving; that's why we at God's Fulfillment Computer Institute make available different churches' hymns, songs and notes in electronic version for use on mobile phone, computers, projectors, personal reference etc. 
Read Music handbook is the latest learning resources specially made for people seeking to know what "Music" is all about. It is carefully composed to be able to teach you all rudiments of music from the very beginning to the advanced level. It will perfectly guide and teach you what those music symbols actually meant, rhyme, pitch, bars, staff etc If you're truly looking for a complete guide that teaches everything about music, then this is for you!

Read Music Now
NEW FEATURES INCLUDE:
Professionally compiled – this book is made by Music specialist with years of experience
Made for All Levels – complete work-through from beginner to advanced level
No previous music experience required – no worries whatsoever
Covers different areas – the book doesn't leave you confused on any topic
Learn smarter and faster – with structured lesson plan of this book; learning has never got easier!
Take advantage of this unique e-book now and equip yourself with right skills needed to know everything about music and become a professional. Below are the necessary information relating to the file...