TONIC SOLFA (ALL CAC HYMNS)

As said by popular adage… "only change is constant in life". Gone are those days when people will be carrying the traditional printed hymns and bibles to churches, gatherings and seminars. Of course, they serve as great reference at some point. However, when looked carefully, their bulkiness may be discouraging. Hence, the need to invent electronic version of hymns. The term
"Electronic Version"

 (or softcopy) is referred to as digital format of church hymns consisting editable text as in the original hardcopy which is readable on computers, projectors, mobile phones or other electronic devices.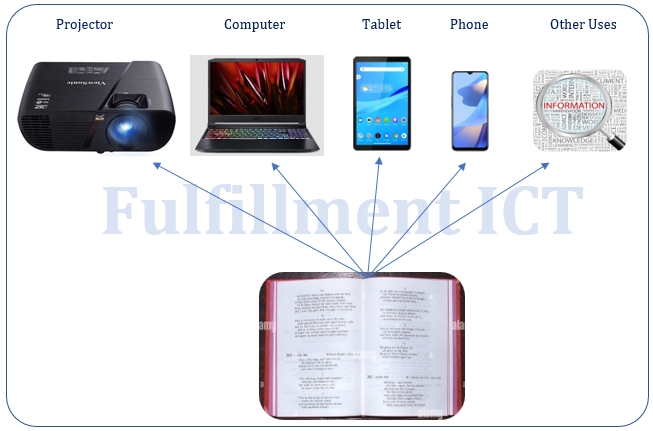 Well, the best we can do is to move along as the technology is evolving; that's why we at God's Fulfillment Computer Institute make available different churches' hymns, songs and notes in electronic version for use on mobile phone, computers, projectors, personal reference etc. 
Tonic Solfa is a pedagogical technique for teaching sight-singing. It  is a system of learning music where the tones are called do, re, mi, fa, so, la, ti. Tonic Solfa can be used for different purposes, and this edition is specially made for all types of instrumentalist, music instructors, choirs, student etc It provides easy referencing and usable by people of all walks of life. This is the complete tonic solfa of all Christ Apostolic Church Hymns. The goodnews is that, virtually all churches sing the same hymn. So, this tonic solfa is usable by everyone regardless of your denomination.

Tonic Solfa

NEW FEATURES INCLUDE:
Crystal Clear scan and breath-taking retouch
User friendly
Compatible with any PDF reader
Requires no expertize - anyone can work with it!
You can easily use them on different projecting programmes such as EasyWorship, Power-Point etc. For quality assurance purposes, we have included the sample copy of individual softcopy, which you're free to download after which you can order the full version. Safe yourself from the hassle of manual typing and go for our professional softcopy now!

Below are the necessary information relating to the file...