HOMEPAGE


You are warmly welcome to God's Fulfillment Computer Institute Official Website. This website provides you with various resourceful information, tutorials, ICT products and services. Let's take a quick dive into the introduction…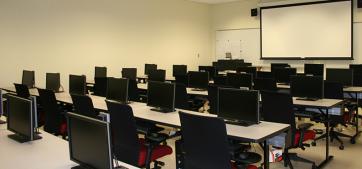 What is ICT?
'ICT' stands for 'Information and Communication Technology' it is the study of developing and using of automation to process information and aid communications at the same time. Splitting the three words: Information means 'Details or facts', Communication is referred to as 'passing of details from one place to another through machines, symbols, gestures, behaviours etc' while Technology simply means 'The discipline dealing with the art or science of applying scientific knowledge to practical problems'.
As a result of this, the three words are Dynamic and inseparable. ICT is becoming what human being can not do without in their daily activities. ICT encompasses vast amounts of technical information. In the past, computers and telecoms were separate departments within an enterprise. Starting from 1990s, they began to merge into one entity to achieve a common goal. According to an adage, one needs to be informed so as not to be deformed. We all need information on daily basis, using the available means and methods e.g computer. 
God's Fulfillment Computer Institute is an ICT firm based in Nigeria, it is duly incorporated under the Companies and Allied Matters Act, Laws of Federal Republic of Nigeria. One of the aims of creating this institution is to use unique approach and modern tools to proffer solutions to different challenges people faced technologically. Ever since the creation, we have been putting smiles on to our customers' faces all round the world. 
At God's Fulfillment Computer Institute, we offer different products and services ranging from professional courses, academics updates, tutorials etc. Apart from teaching people, we also engage in Designing/Development of website for companies, training of workforce, personnel and staff to be ICT compliance, sketching of building plan, exclusive graphic designing, editing amongst others.
Special Engineering section for our students studying Hardware Engineering with friendly and competent teachers. We have all it takes to make you an ICT professional. Join us today; and become an ICT scholar with ease. For further enquiry regarding our product and service, kindly contact us